Neighborhood Restrictions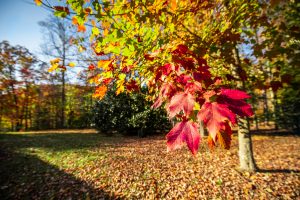 Do you ever wonder what it took (and still takes) to maintain the unified rustic "look and feel" of Cove Norris? Well, it all started almost 30 years ago with the foresight and personal commitment of developer Al Morton. One way he insured perpetuity of his vision was by using "Land Use Restrictions, Protective Covenants, and Building Standards". Each section (1, 2A, 2B or 3) in Cove Norris has an "official" set of such restrictions that are filed (recorded) in the Campbell County Register of Deeds office. (Scroll down this page to view copies of the restrictions.) All properties in Cove Norris are bound by the restrictions, as referenced (either directly or indirectly) in the deed(s) for your property.
No matter where you live in Cove Norris, your restrictions require that you submit building plans (including a dimensioned site plan) to the Architecture Review Committee at least one month before construction begins. (Refer to the Officers & Directors page for the name and phone number of the Committee chairperson.) And, should you ever desire to add an addition, deviate from standardized roofing materials and/or color or otherwise improve your property, you must again submit plans to the Architecture Review Committee for pre-approval.
All submission to the Architecture Review Committee are required to include the cover page available here.
Land Use Restrictions and Building Standards
Listed below are the Land Use Restrictions & Building Standards for each section of Cove Norris. The only way to be sure which set of restrictions apply to you is to check your deed! Click on the restrictions you want to view.
Cove Norris Section 1 (Generally, South Shorewood Lane)


Cove Norris Section 2A/2B (Generally, North Shorewood Lane and the area on the east side of Cove Norris Road, Legend Lane and adjoining streets. you will need both of the following documents.)


Cove Norris Section 3 (Generally, Foxridge Lane and adjoining streets)


Running Deer Trail, the west side of Cove Norris Road and several parcels on the south side of North Shorewood are NOT platted as part of the Cove Norris sub-division. Recorded restrictions for the Cove Norris subdivision [i.e., for Sections 1, 2A/2B and 3 thereof] are NOT generally applicable to Running Deer and these other properties unless specifically referenced in a deed. Generally, restrictions for Running Deer and these other properties were incorporated (by entirety) in to each deed at the time each property was sold by the original developer to the first owner of record.